Integrating Design and Functionality in Home Design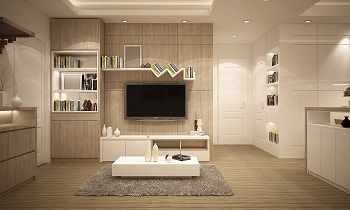 When it comes to home design, there are no exact rules you can follow. However, you can stick to certain tips and get the most out of your interior space. Whether you want to put special attention to furniture, layout, available space, or lightning, there are many things you can do. Just follow the next steps and you will make your home a functional and comfortable place to leave.
Plan the Space
Before you commence with the home design process, you need to know that space planning helps a lot. It includes anything from blocking out inner spatial areas, determining circulation patterns, and plans for furniture and equipment positions. The home design project starts with an evaluation of a room's functionality, its deficiencies, and how the equipment can be managed to fully suit the people inside. For these purposes, you need to pay attention to your daily activities and optimize the interior for your daily routine. The main goal of home design is to achieve efficiency. It means making the most out of home space and creating more storage and more of other things.
Use Discreet Security Systems
Once you complete the design project, you want to be sure about the security of your home and valuables. That's why need to consider the installation of security systems. There are many systems in the market and you want to select the one which works the best for you and your household. The most important thing is to protect doors from possible entries. For these purposes, you can install a deadbolt, include a strike plate, install smart locks, and include a video doorbell. Apart from protecting doors, you should consider strengthening the windows by adding glass break sensors, window bars, and bushes around them. When it comes to sensors, they should be invisible but efficient when informing you about burglars and their breaks in. Additionally, people should consider implementing motion-activated lights which will inform them about third parties approaching the home or backyard. It is recommended to purchase solar-powered lights to save energy if you live in a highly dense area. Another recommendation is to install home security cameras which allow people to follow what's happening around their home. Cameras should include different features such as motion detection, Wi-Fi capability, Night Vision, cold storage, and weatherproof casing.
Be Creative
When you hire a designer to rearrange your home, you need to have certain ideas about the future look of your interior. That being said, a designer should also present his ideas and strive to combine them with your requirements. Home design is not only about selecting a color or furniture. It requires a broader concept and a clear vision. If you are capable of implementing a certain vision into your home space, it will result in longevity and purposefulness. At the end of the day, a designer should be able to create a story about the interior and its compatibility with other elements in your house.
Think About Construction and Material
Materials and construction are equally important for a functional home. Material affects your experience about the space and good ones will definitely make a better impression than poor materials. Natural materials are most recommended among designers. They stand out with superiority, especially wool, silk, linen, and well-created antiques. However, spending a considerable amount of money on certain materials doesn't have to bring the products of the highest quality. Instead of that, people should determine whether something is developed from an enduring material. There are many low-price elements out there and you can integrate them into your interior.
Include Authentic and Balanced Models
Every interior project should be based on the personal preferences of users, their aesthetic tastes, and their wishes. It would be best to combine people's everyday belongings with antique components. Most households look for something authentic, original, and unique in the projects. Even if you want to focus on simplicity and modernity, you can also include something quirky and make the entire space more comfortable and interesting. Another important element when it comes to your interior is to pay attention to overall balance, rather than including focal points without any order. There should be some sort of balance in the overall architecture and other features such as windows, doors, and other pieces of equipment. It would be also beneficial to pay attention to sightlines from various vantage points. Just walk around the room and think about how it looks from various angles. That will clarify many things.